If you're looking for a bike, then the internet hype train has got you covered. Bike reviewers, brand ambassadors, social media influencers, and chronic forum posters can't stop talking about how frickin' amazing their new bike is, and why you absolutely have to buy it. Up against that sort of marketing firepower, it's no surprise that some bikes get ignored or forgotten. But in many cases, the bikes that fly under the radar are just as good, or sometimes even better than their over-hyped competitors. 
The goal of this week's question is to uncover some hidden gems: What bike do you think has been criminally underrated? 
Tell me your answer in the comments below. It can be any bike, past or present. I'm betting if you have an answer, it's going to be a bike that you own or have owned. If you can, include a photo! Next Monday, I'll randomly select a winner from our comments. That person will get a limited edition TPC x Leadout handlebar bag. 
WINNER UPDATE:
Congratulations to Andrew Kaucher, who showed us his Raleigh Redux. Though it was billed as a simple "city bike," it's capable of so much more. With a tough frame, MTB components, and some other r/xbiking goodies, it looks like it was always meant for adventure.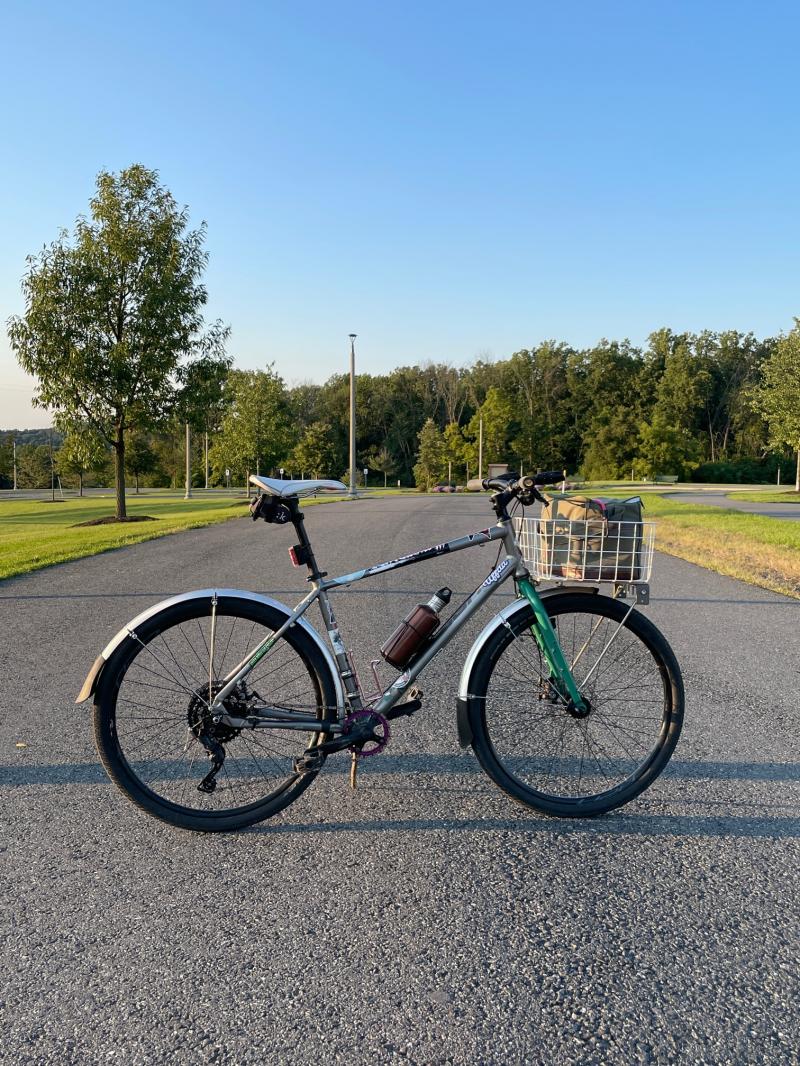 "I really think it was ahead of its time by a few years. Big tire clearance. Sloped top tube. Incredibly affordable. It snuck beneath the radar as a "city" bike, but with a gusseted head tube and clearance for 2.1" tires, I've taken mine places way beyond the city. Throw a Surly fork on it, and I've had no complaints. But because it was discontinued and a brand that doesn't get a lot of hype, no one will know how great the Redux is." - Andrew Kaucher 
[newsletter]
My answer is the Salsa El Mariachi. 
Originally, my El Mariachi was just meant to be a cheap steel hardtail I could ride while paying off my student loans. The geometry was outdated, the frame was heavy, it had no dropper post routing, and the paint looked like it belonged on a department store bike. It was never going to be a superstar. Some of my colleagues even tried to steer me toward something more modern and carbon. 
Everything I know, I learned on the El Mar'.
Despite all that, it ended up being one of the best bikes I have ever owned. I used the El Mariachi for everything from cross-country racing, to bikepacking, to commuting. The steel frame was comfortable and I could beat the crap out of it. Though it weighed 30 pounds, it felt light and agile. And Salsa's clever Alternator dropouts even let me experiment with single speeding after I smashed my derailleur on a rock. Affordable, tough, and versatile — what more could you ask for?
One day, I decided to trade my El Mariachi for a carbon hardtail. What a mistake. I regretted that decision so much that I bought another El Mariachi a few years later. I even picked up a titanium El Mariachi frame after that too. It was a bike so nice, I bought it thrice. Unfortunately, it was discontinued in 2016. (Damn you, Salsa, the El Mar' deserved to live!)
Fortunately, it lives on in this post, as my pick for the most criminally underrated bike ever made. You disagree? Then you belong in bike jail, my friend. Or, as an alternative, present evidence for a bike that you think is criminally underrated. Hopefully, I'll learn about some cool bikes that I've never considered riding before! 
[button]Shop mountain bikes[/button]